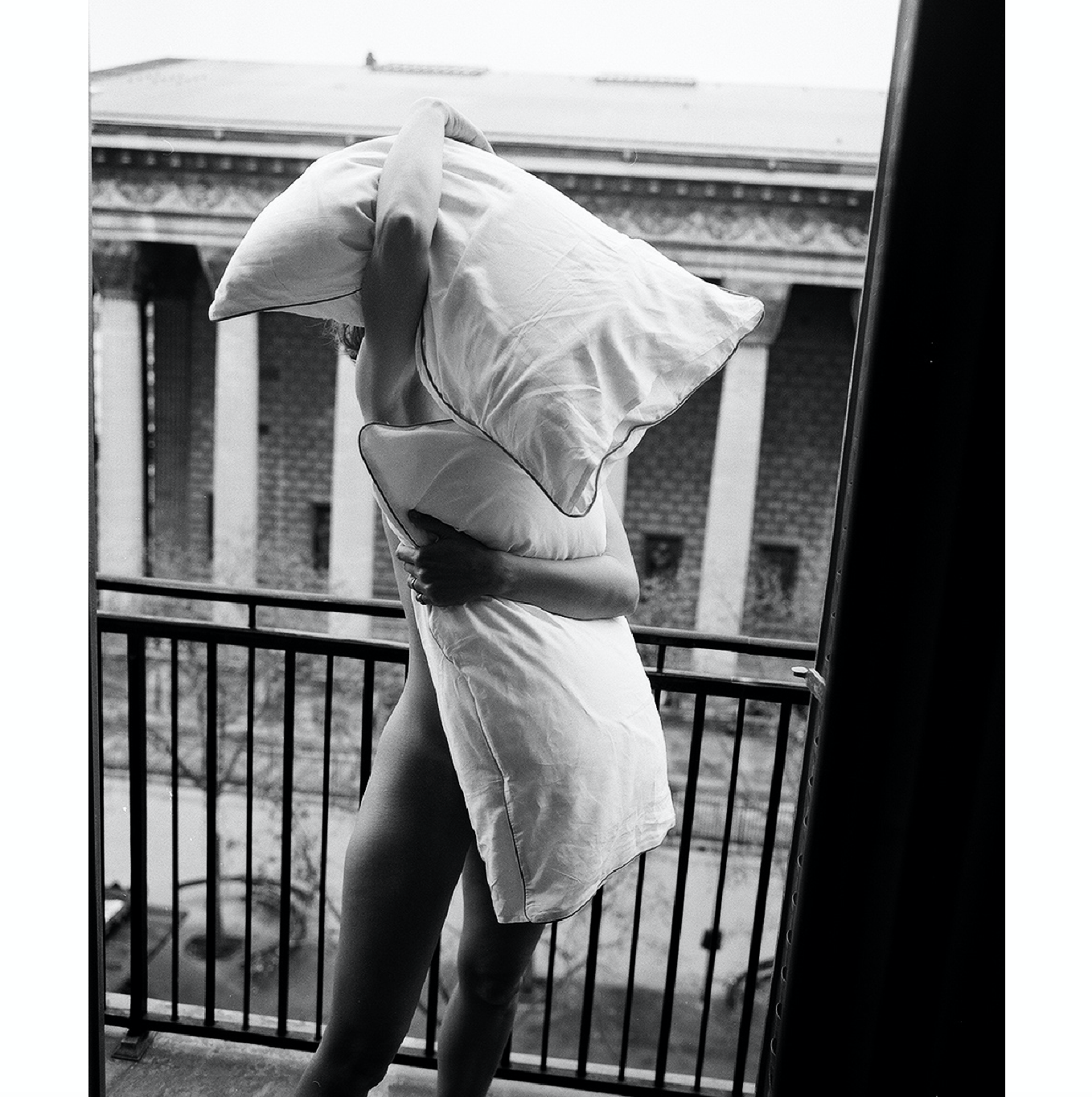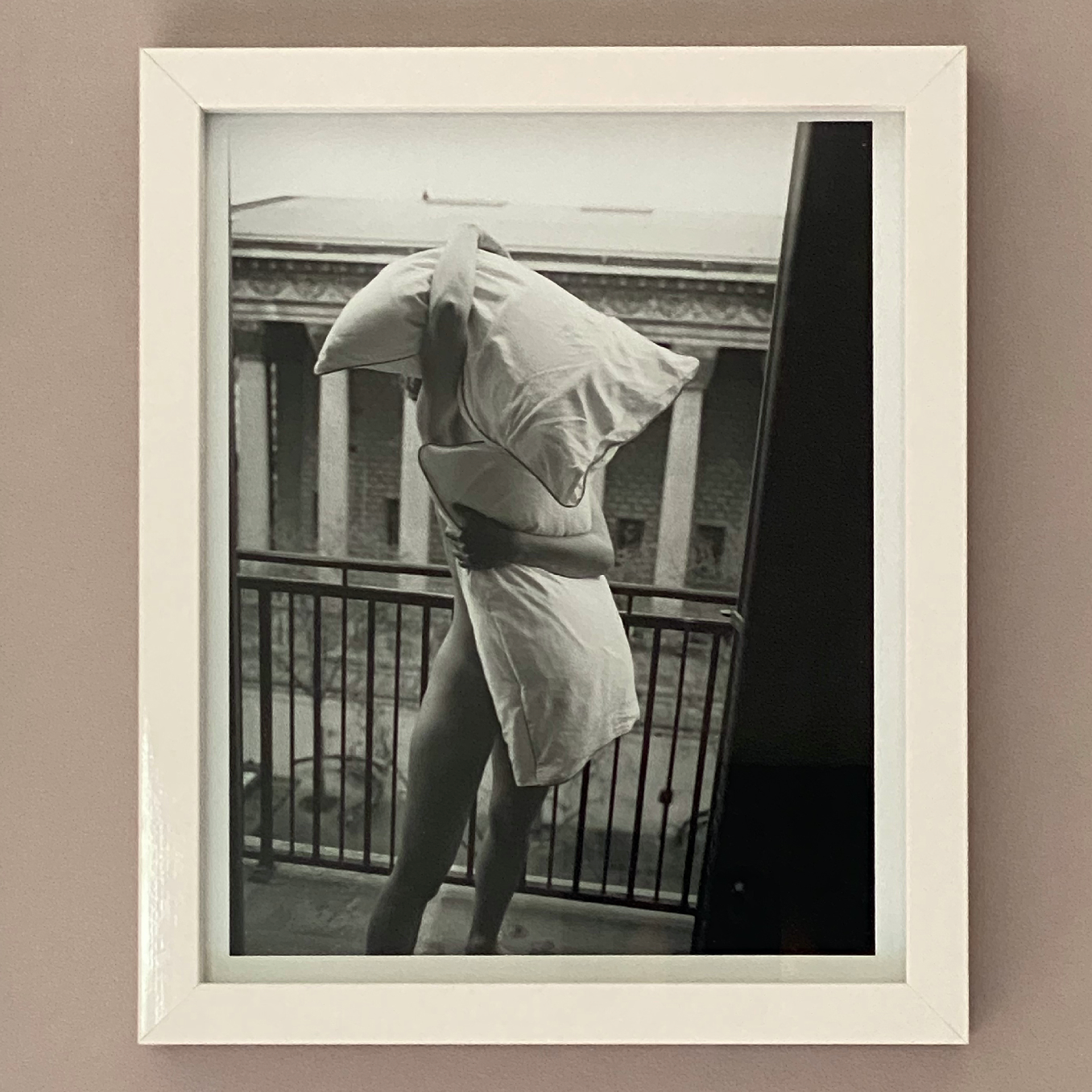 Pillow Talk III Art Print
Please allow 10-14days to process these fine print art photography prints. It will take time since it's a manual printing process.

Art is what moves you with grace. It is what you feel when the fresh breeze hits your face on top of a cliff facing the ocean , it is when you get wet with sprinklers in a public park on a hot summer day.

Discover the first ever collaboration between a photographer duo and a jewellery brand. We are delighted to introduce you to 8 beautiful art prints released with our VOYAGE, VOYAGE. 2.0 launch. The collection is a combination of our new Bamboo pieces and 8 beautiful pieces of artwork created by the magical artistic duo Laura & Rid
The images are captured in Paris and India, bringing you sense of travel, grace and excitement.
Laura and Rid met in India in 2015, but their journey together began much later in Rome. Coming from two different worlds: Laura from a family of academics and Rid a family of artists, both of them discovered a beautiful balance of art, love, travel, life with each other.
As model Laura's career spanned over 3 continens during the past 10 years, she continues exploring the industry also as a creative director. Meanwhile Rid, being recognised as one of top Indian photographers, is fine tuning his photography constantly and rediscovering the medium with different approaches and techniques, stretching his passion from capturing the image to experimenting with manual printing processes. 
Aside their commercial and editorial assignments, they are devoting their time to work on the first book - documentation and reflection of their relationship turning into landscapes, turning into feelings.
The work they created as a collaboration with AR is an extension of the imagery explored for the book and is aligned with the same approach and sensibility, love and freedom.
See more of their work here:
Rid Burman www.ridburman.com
Laura Gavrilenko www.lauragavrilenko.com
Dimensions: fits a 24x30 frame (has a 5cm padding)
… please note: Frame is not included! 
All Duties & Taxes Included
Free Shipping On All Orders Over £100
Repair & Replate Service Available
Pillow Talk III Art Print
FAQ
How long does it take to ship my item?
We intent to send out all parcels as soon as possible, express next day deliveries are also available. Standard delivery will take 3-5 days.
What materials have you used?
We commit to using only the finest materials, such as gold and silver. Our items feel rich and heavy due to the quality of the materials. We never use brass. For more information about the materials, please visit our Atelier page.
I need help with sizings.
All our product pages give exact dimensions of the product so you can rest assured the item purchased will fit you. For ring sizing we have an additional ring sizer guide that will help you pick the right size for you. We also offer open rings which means one size fits all.
Where are your products designed?
All our products are made and designed in London at our in-house Atelier by our Master Goldsmith and founder Sabine Roemer.
Discover Our New Campaign
Speak to me in gold, speak to me in silver.
Discover our latest campaign and movie Speak to me in gold, Speak to me in silver. To inspire you to see your jewellery more than just a jewellery and instead a talisman of memories & feelings you want carry with you forever. Discover now.