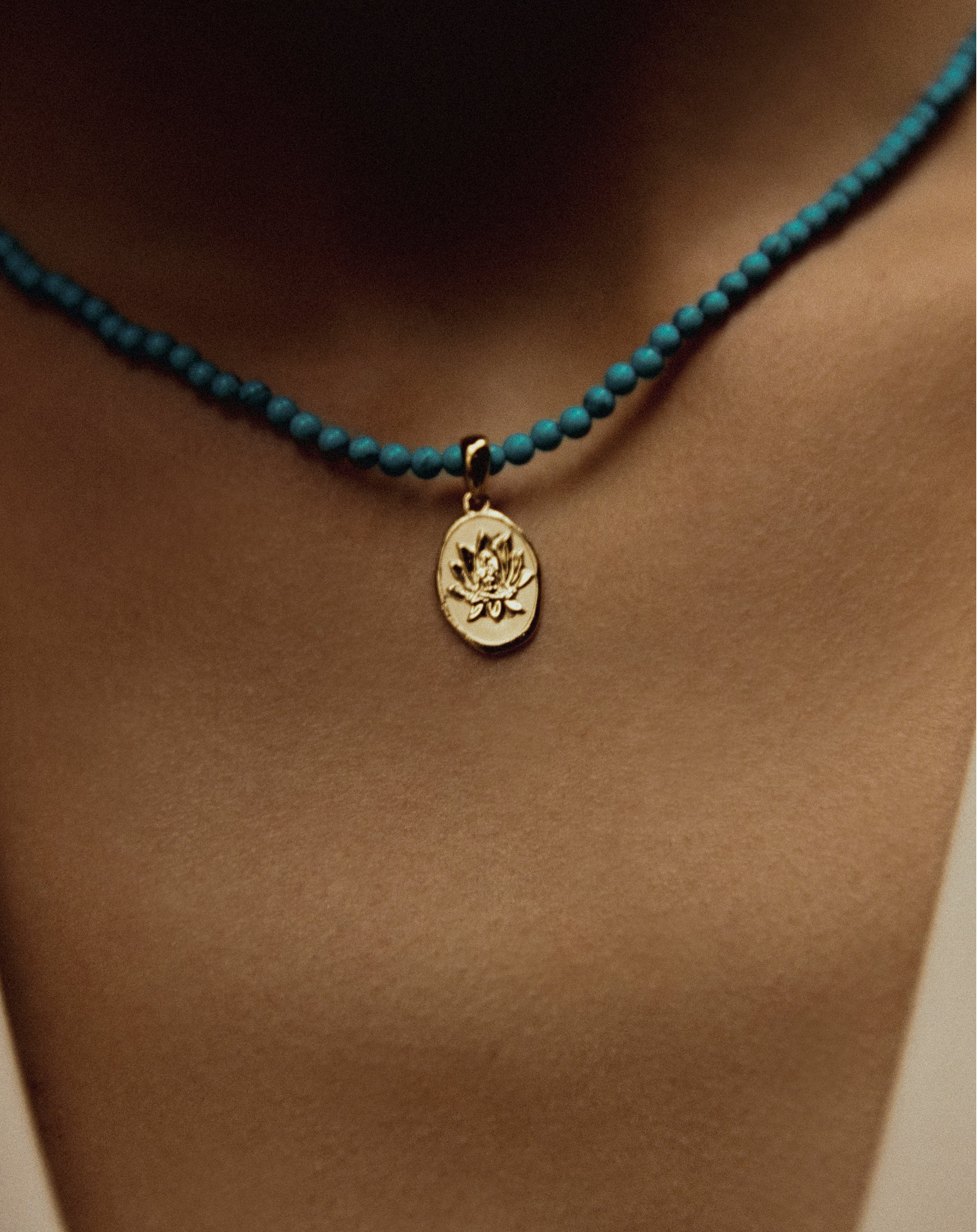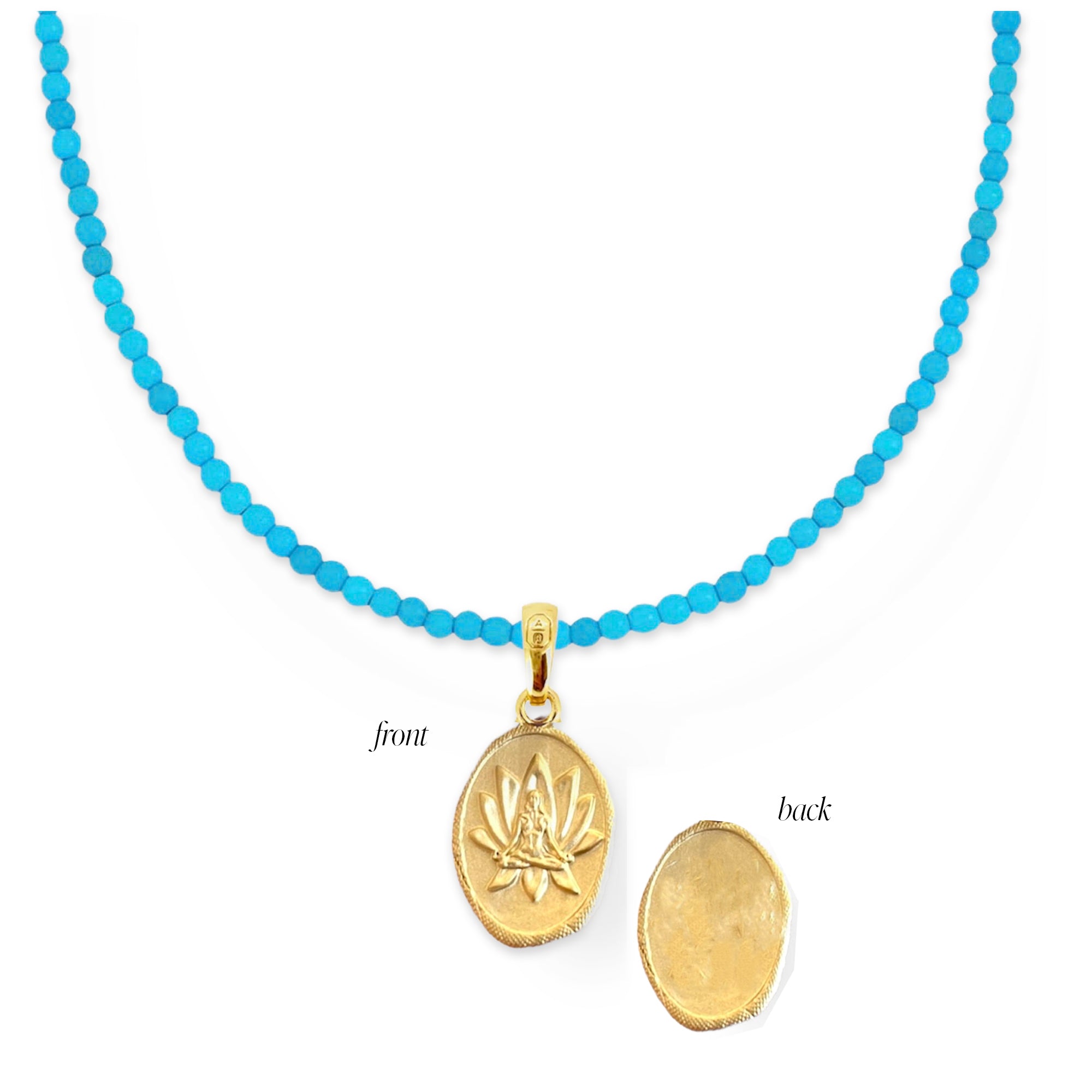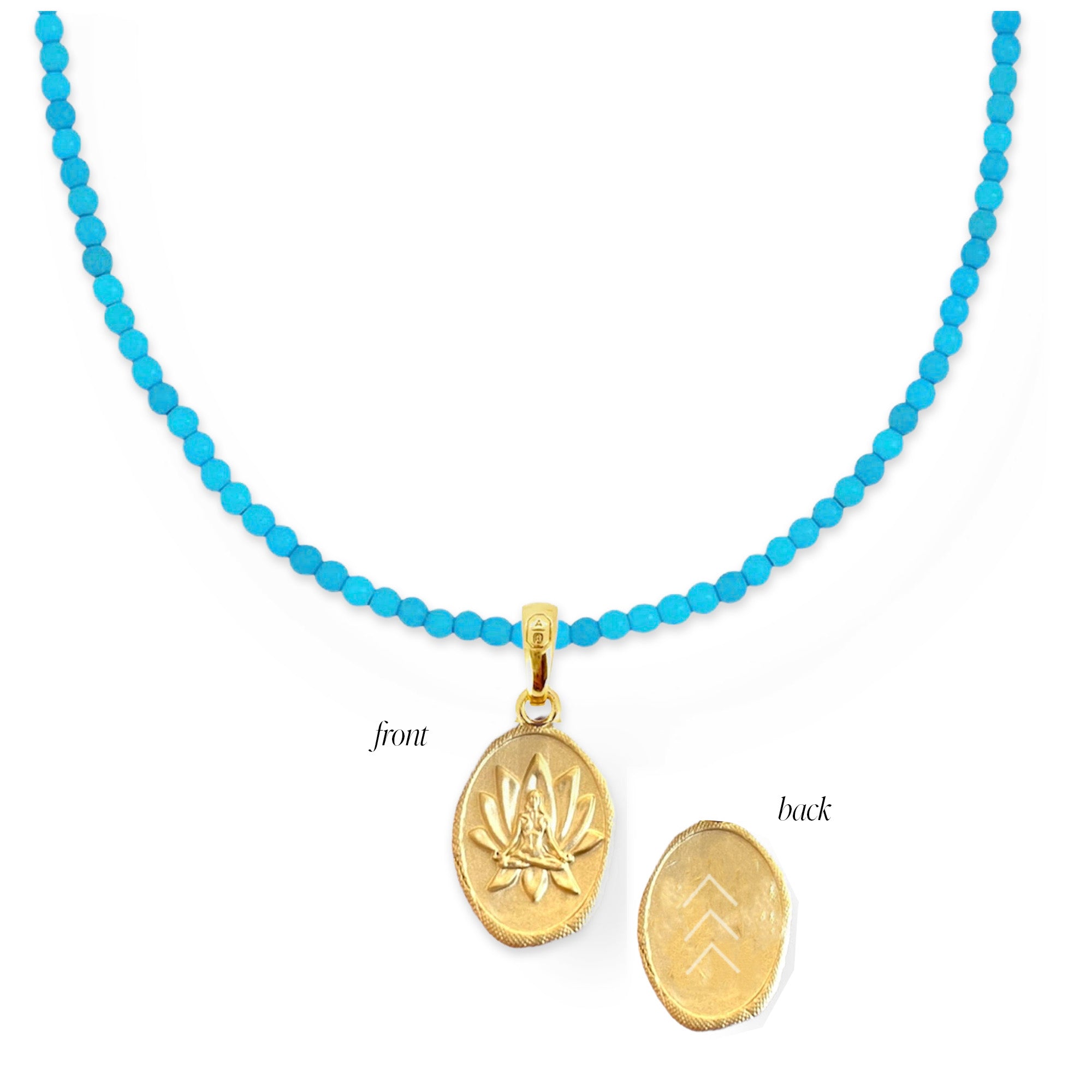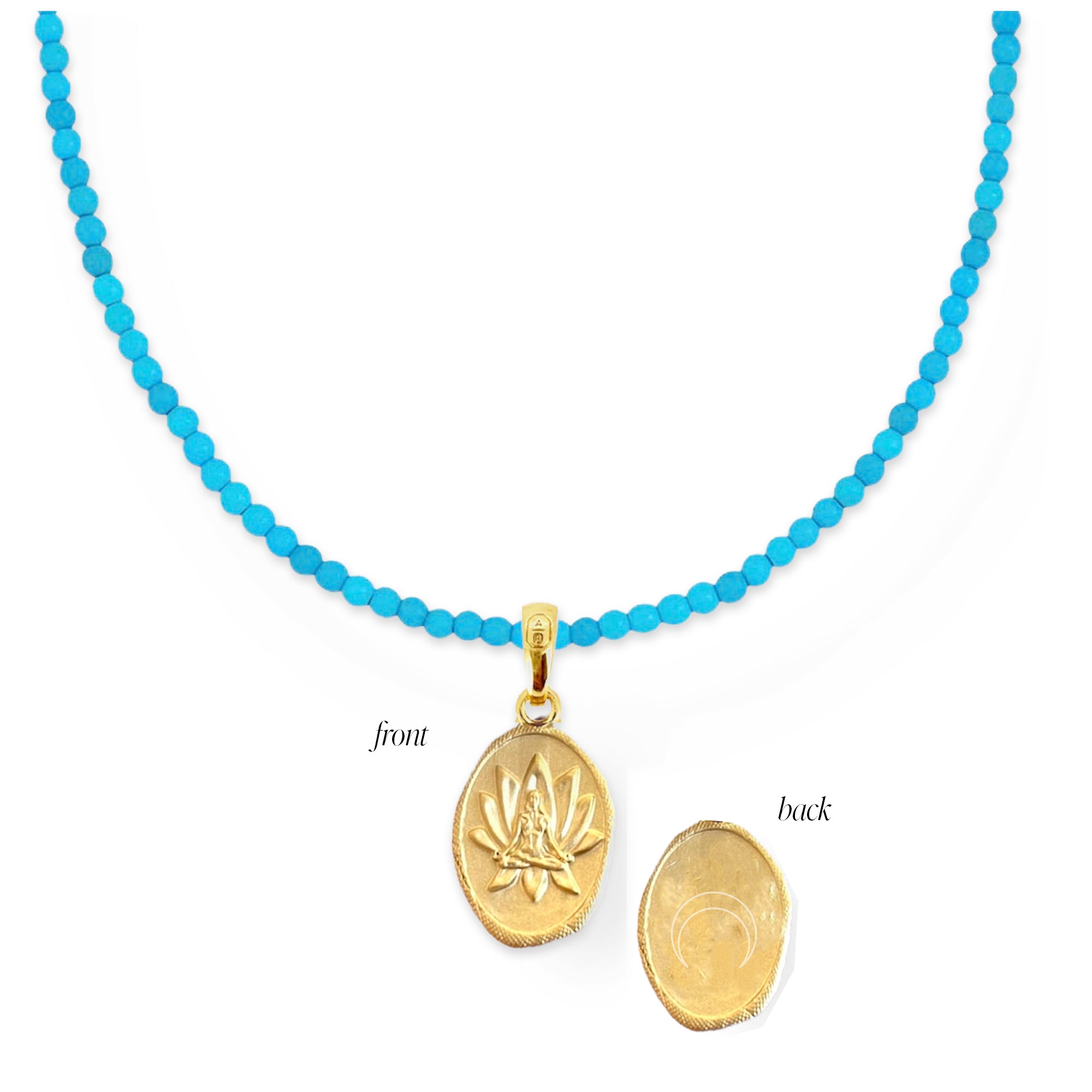 Elle Macpherson x Atelier Romy Goddess Necklace
Description
Designed by Atelier Romy, in collaboration with Elle Macpherson.
"I wanted to design a necklace that symbolizes and guides you to discover the strength within you. To trust your own divine goddess energy and connect with your highest self. Elle - with whom I shared a deep personal bond -  reminded and empowered me to unite with my feminine energy and find everything I need within myself"
- Sabine Roemer, Master Goldsmith & Founder of Atelier Romy.
The Vermeil 18 Karat Yellow Gold Elle Coin features a meditating woman sitting with closed eyes inside a lotus flower, a symbol and represntation of the ability to connect to your inner self and trust your divine feminine energy, freeing yourself from outside constraints. The Lotus Flower represents purity, resilience and strength as it rises through mud without any stains. The coin sits on an 18-inch turquoise necklace, a gemstone that has long been prized as a powerful talisman with healing properties.
Any bespoke and engraved pieces are non-refundable, for tarnishes and repairs please email romy@atelierromy.com - we are happy to help you.
Materials
Elle coin - The Vermeil 18 karat yellow gold plating on Sterling Silver
Necklace - an 18-inch turquoise necklace (3mm IJM Turquoise, Quality AA)
Complimentary Engraving
For no extra fee, personalise the coin with an engraving of symbols that stand for your own personal mantra.
Option to choose from 6 symbols:
Strength
Feminine Energy
Trust The Universe
Harmony
Rise Up
Protection
Or opt for the simple coin, with no engraving.
All Duties & Taxes Included
Free Shipping On All Orders Over £100
Repair & Replate Service Available
Elle Macpherson x Atelier Romy Goddess Necklace
FAQ
How long does it take to ship my item?
We intent to send out all parcels as soon as possible, express next day deliveries are also available. Standard delivery will take 3-5 days.
What materials have you used?
We commit to using only the finest materials, such as gold and silver. Our items feel rich and heavy due to the quality of the materials. We never use brass. For more information about the materials, please visit our Atelier page.
I need help with sizings.
All our product pages give exact dimensions of the product so you can rest assured the item purchased will fit you. For ring sizing we have an additional ring sizer guide that will help you pick the right size for you. We also offer open rings which means one size fits all.
Where are your products designed?
All our products are made and designed in London at our in-house Atelier by our Master Goldsmith and founder Sabine Roemer.