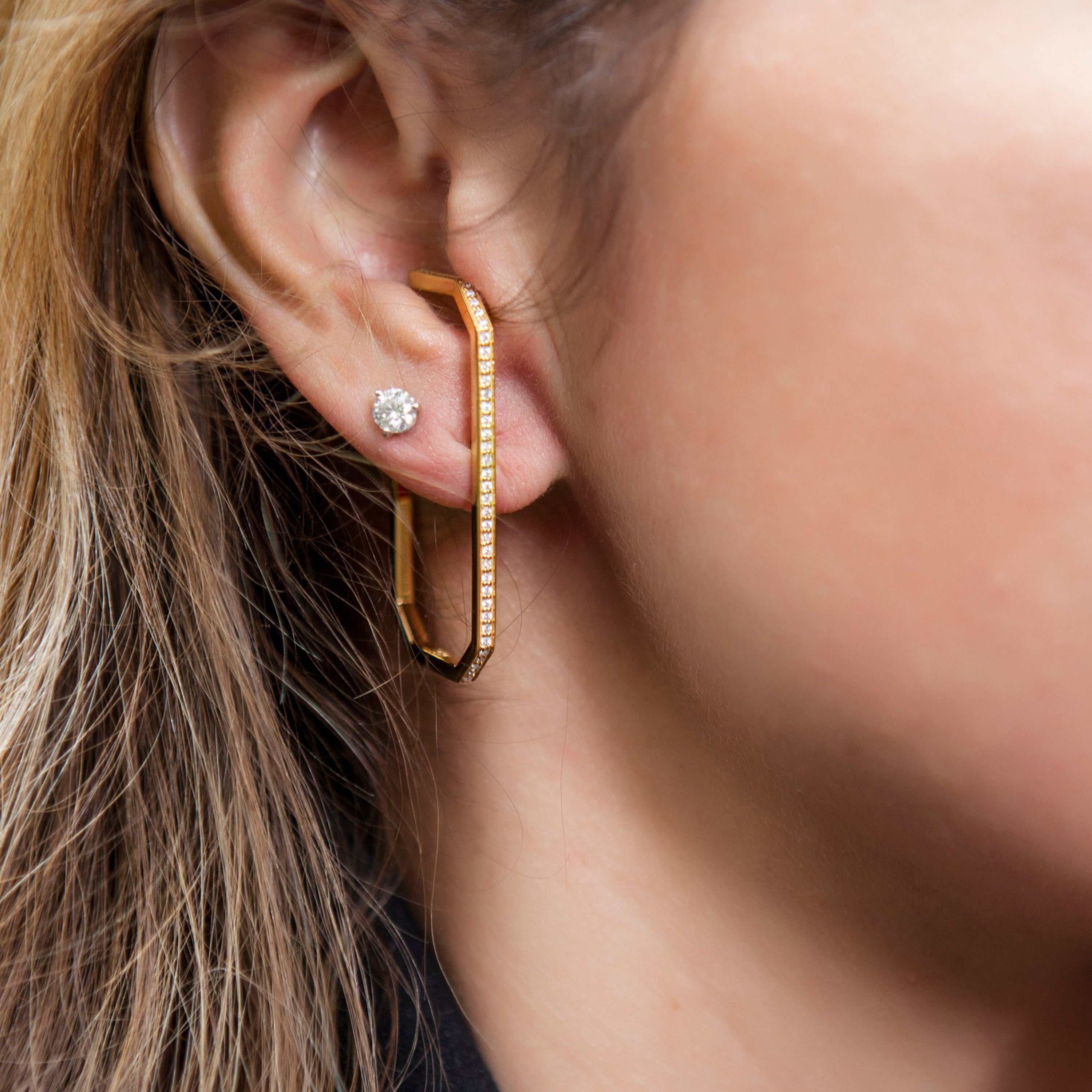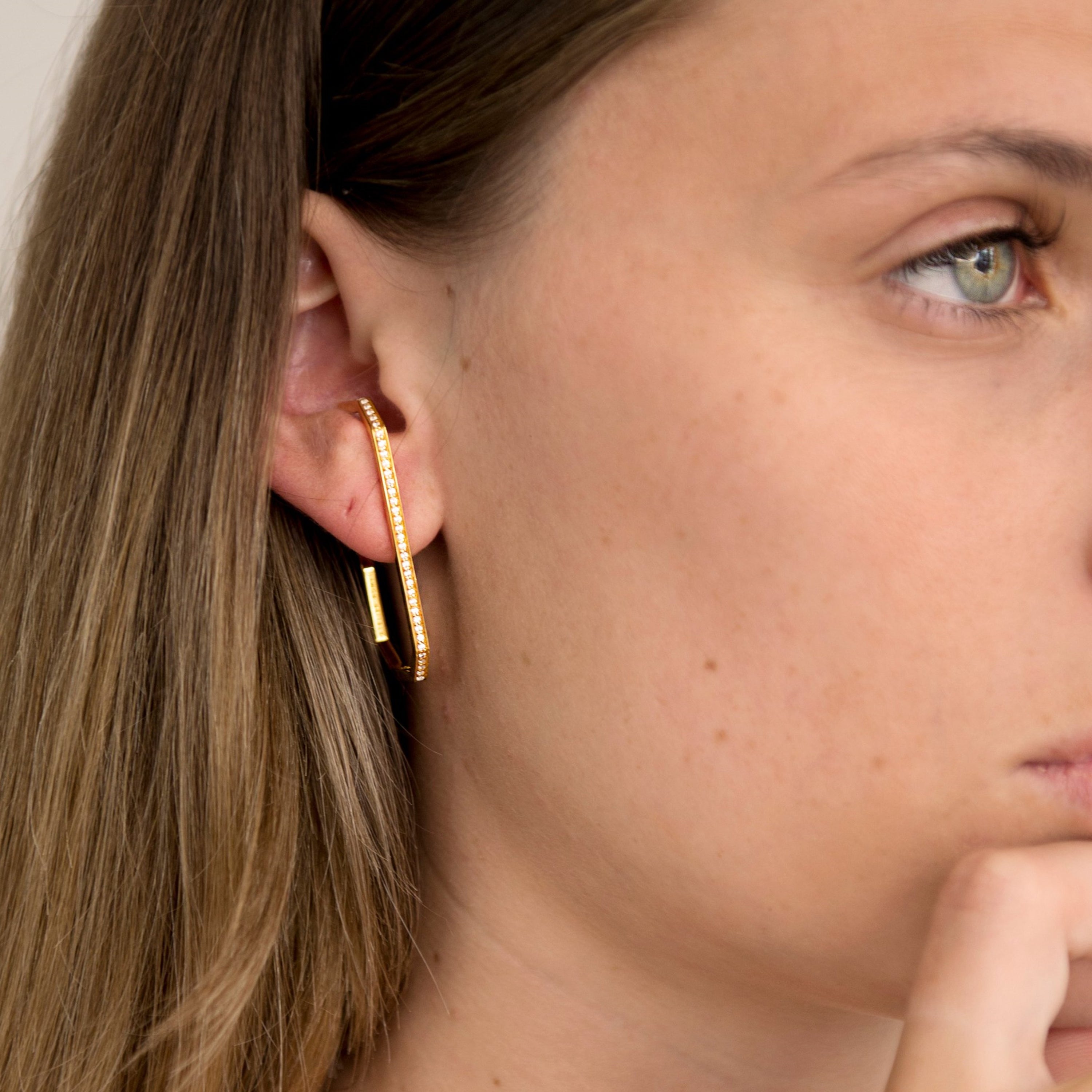 The Lara L Earrings Yellow Gold with Pave
The L Earring is a nod to our iconic Emerald shape and signature collection. Designed to look as if it hangs from your ear, the earring is actually held into place through the piercing. This piece is for the fashion-forward, style driven woman who is proud to wear a statement piece that will start a conversation in every room she enters. 
True to the Atelier Romy philosophy of creating pieces in multiple colour ways to allow you to style our classic collective designs, your way, the L Earring is also available in silver, rose gold and black rhodium. The L Earring is sold as a pair and is also available in plain without pave, perhaps better suited for a more everyday look. Get the plain version for £150 HERE.

Product Details
Material: 18 karat fine Yellow Gold Vermeil plated on Sterling Silver and set with white pave stones.
Dimensions: 43 mm x 23 mm x 2 mm with 65 x 1.3 mm stones on each earring, with a total of 130 Cubic Zirconias in each pair.
Weight: ~3.5 grams each earring

All Duties & Taxes Included
Free Shipping On All Orders Over £100
Repair & Replate Service Available
The Lara L Earrings Yellow Gold with Pave
FAQ
How long does it take to ship my item?
We intent to send out all parcels as soon as possible, express next day deliveries are also available. Standard delivery will take 3-5 days.
What materials have you used?
We commit to using only the finest materials, such as gold and silver. Our items feel rich and heavy due to the quality of the materials. We never use brass. For more information about the materials, please visit our Atelier page.
I need help with sizings.
All our product pages give exact dimensions of the product so you can rest assured the item purchased will fit you. For ring sizing we have an additional ring sizer guide that will help you pick the right size for you. We also offer open rings which means one size fits all.
Where are your products designed?
All our products are made and designed in London at our in-house Atelier by our Master Goldsmith and founder Sabine Roemer.
Discover Our New Campaign
Speak to me in gold, speak to me in silver.
Discover our latest campaign and movie Speak to me in gold, Speak to me in silver. To inspire you to see your jewellery more than just a jewellery and instead a talisman of memories & feelings you want carry with you forever. Discover now.