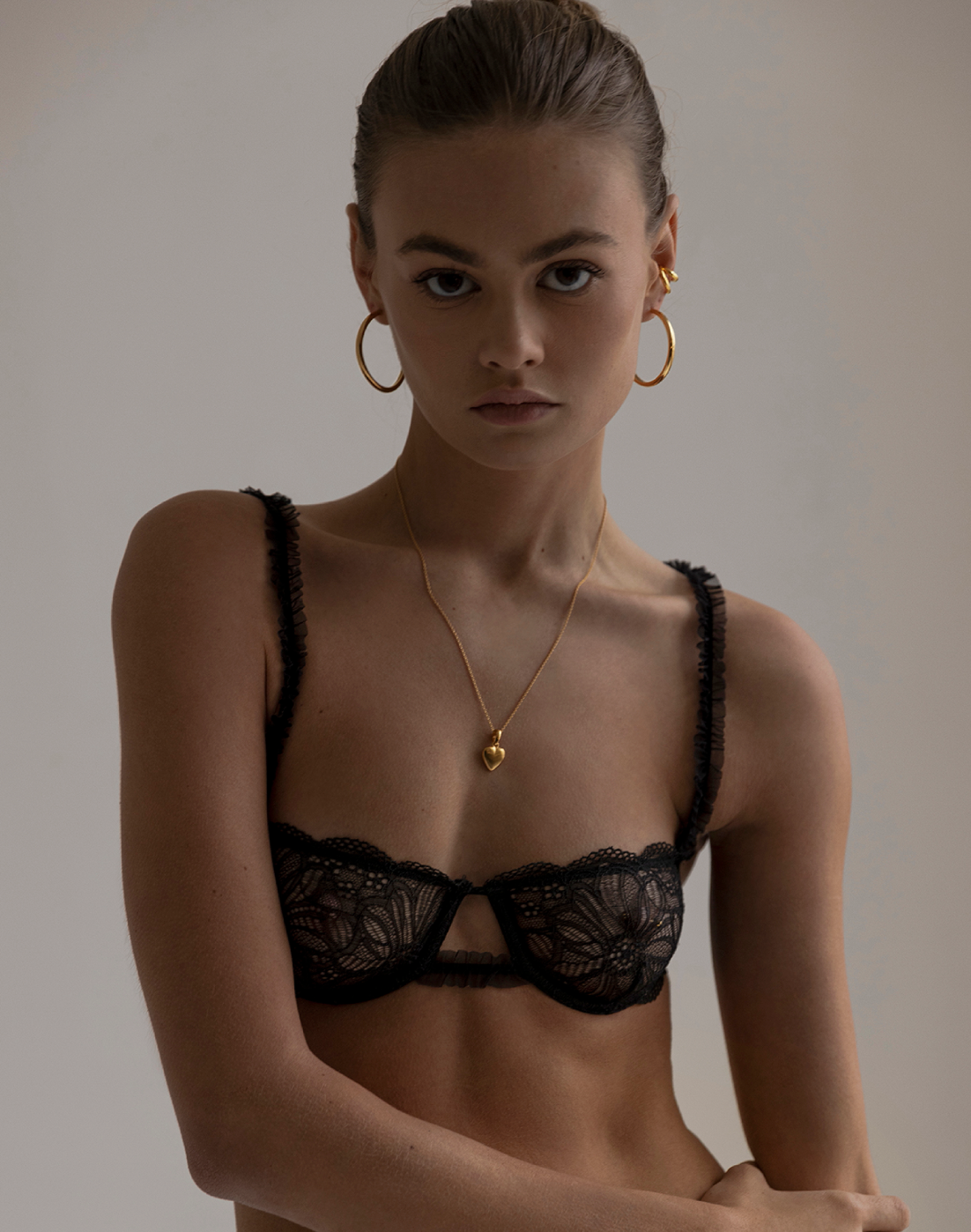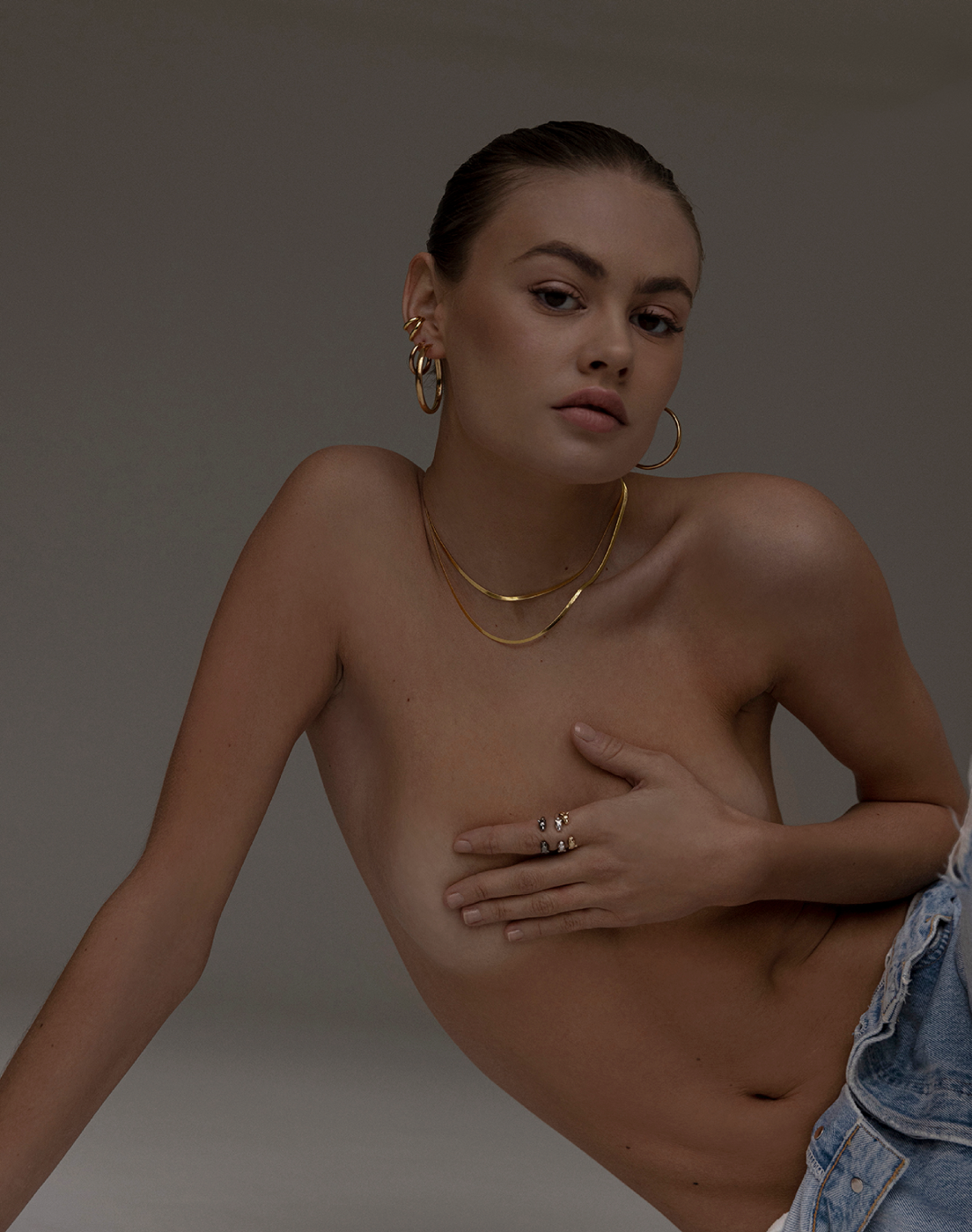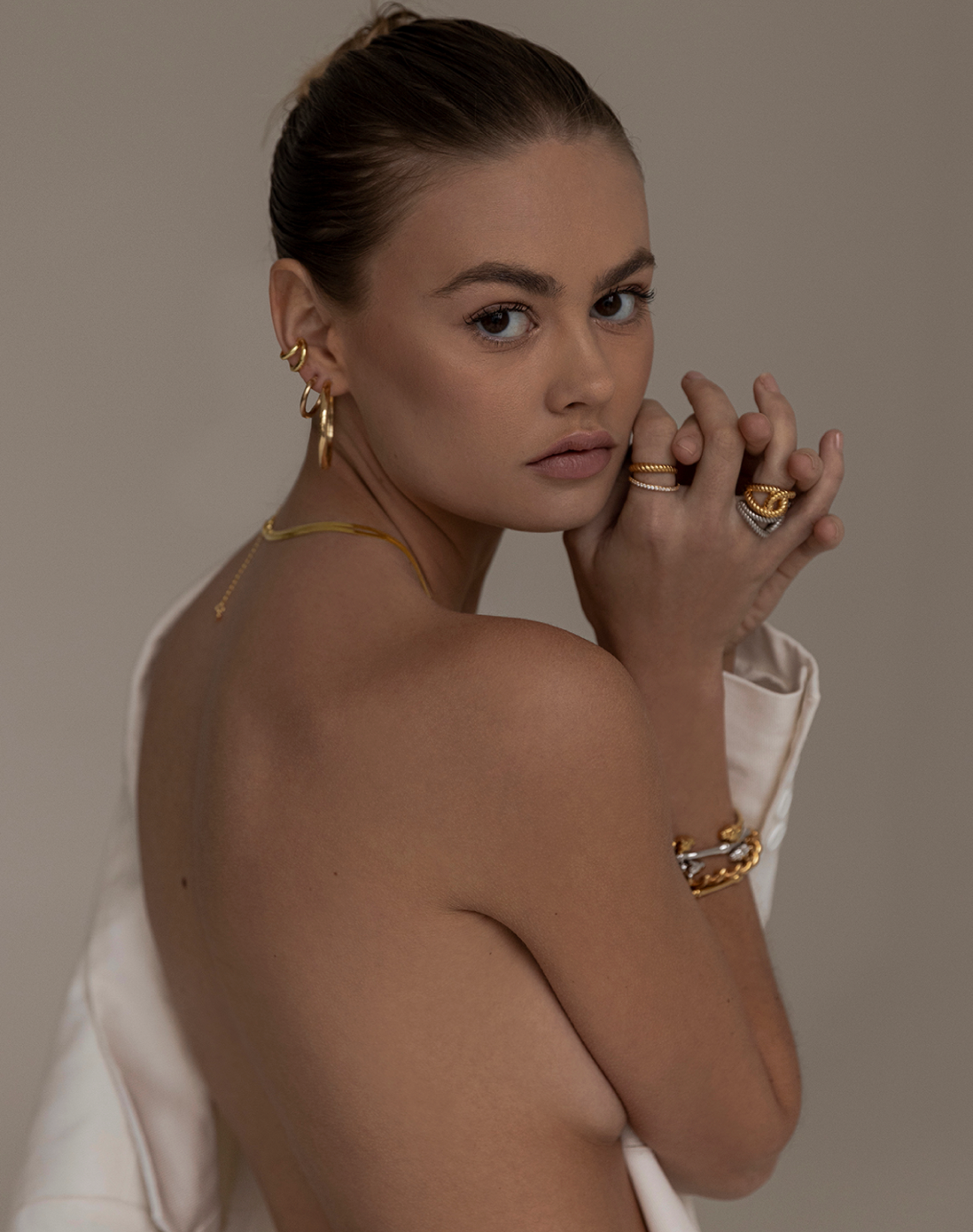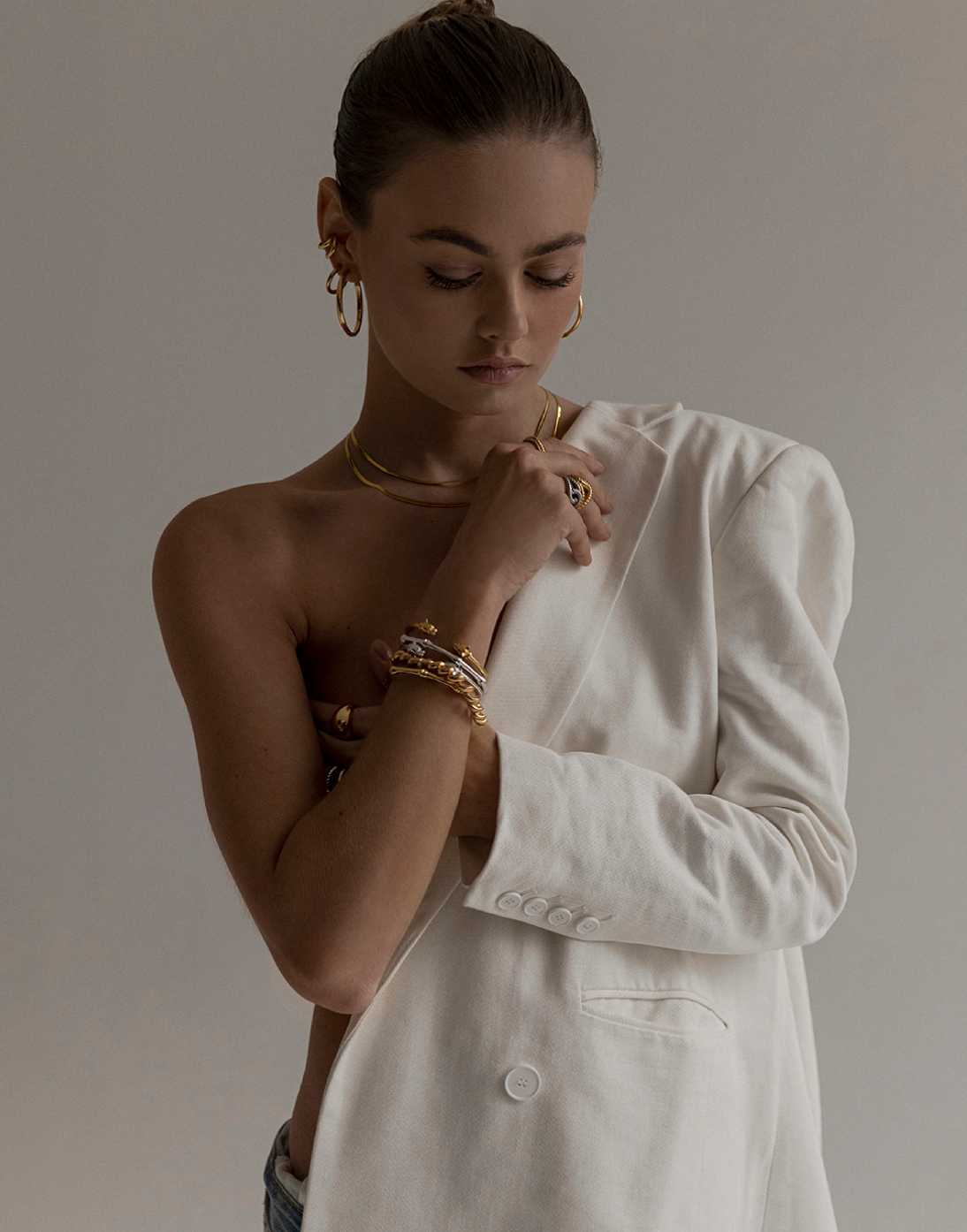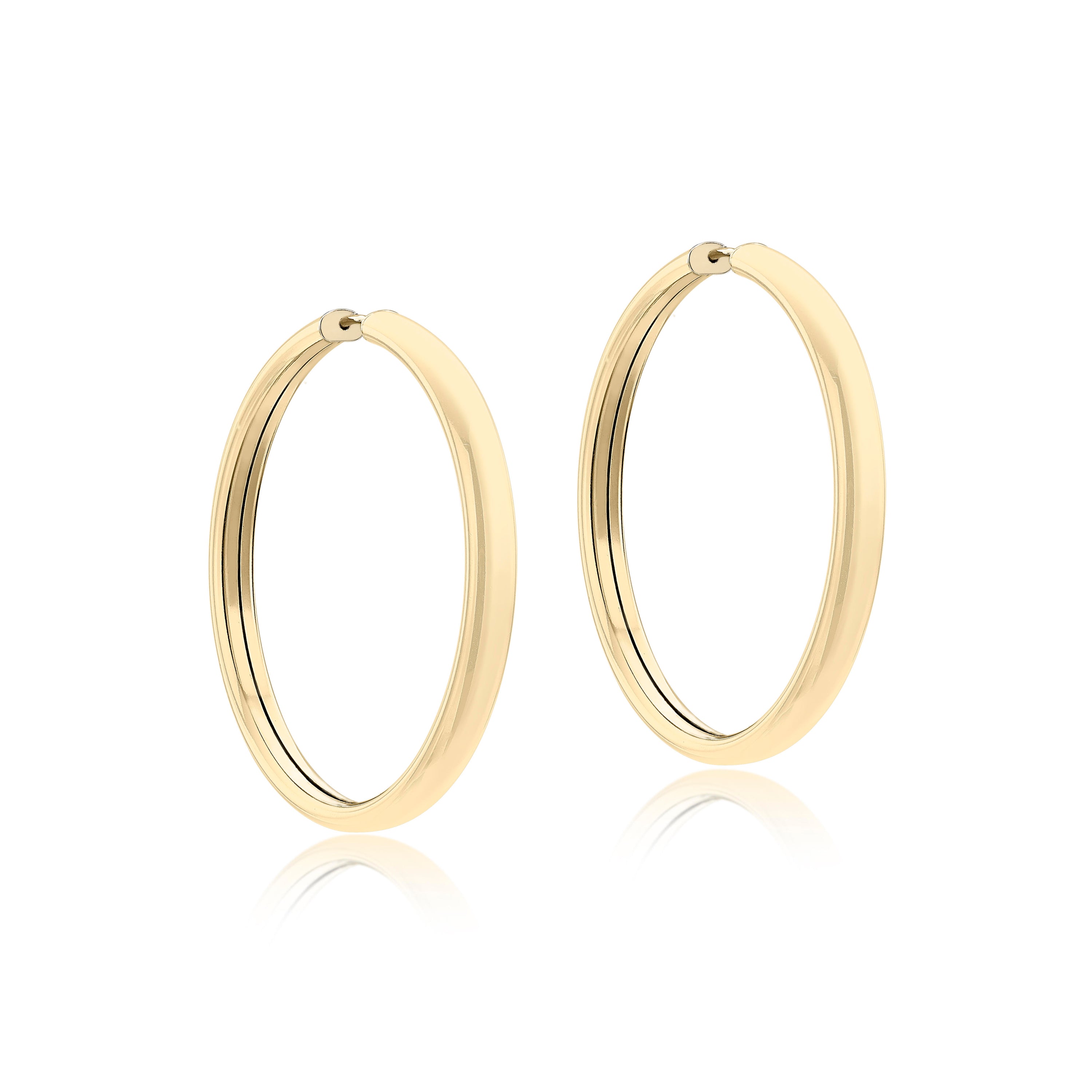 This everyday statement gold hoop earring can be worn with anything and everything! Perfect for dressing up or down. Ultra-light weight, for those with multiple piercings, this piece is perfect for ear stacking. Produced in high quality and solid 9 karat gold, this is an investment piece that is water-resistant and long lasting. Sold as a pair.
Product Description:
Produced in solid 9 karat gold, our big gold hoop earring is a hollow, rounded oval-shaped in 4mm thick tube with a total inside diameter of 35mm and outside diameter 40mm. The hoops can twist slightly to close the pin and is designed for a pierced ear.
Product Details:
Material: 9 karat Gold
Dimensions: inside diameter 40 mm and outside diameter 35mm (4 mm thick)
Weight: ~3,2 grams
All Duties & Taxes Included
Free Shipping On All Orders Over £100
Repair & Replate Service Available
FAQ
How long does it take to ship my item?
We intent to send out all parcels as soon as possible, express next day deliveries are also available. Standard delivery will take 3-5 days.
What materials have you used?
We commit to using only the finest materials, such as gold and silver. Our items feel rich and heavy due to the quality of the materials. We never use brass. For more information about the materials, please visit our Atelier page.
I need help with sizings.
All our product pages give exact dimensions of the product so you can rest assured the item purchased will fit you. For ring sizing we have an additional ring sizer guide that will help you pick the right size for you. We also offer open rings which means one size fits all.
Where are your products designed?
All our products are made and designed in London at our in-house Atelier by our Master Goldsmith and founder Sabine Roemer.
Discover Our New Campaign
Speak to me in gold, speak to me in silver.
Discover our latest campaign and movie Speak to me in gold, Speak to me in silver. To inspire you to see your jewellery more than just a jewellery and instead a talisman of memories & feelings you want carry with you forever. Discover now.